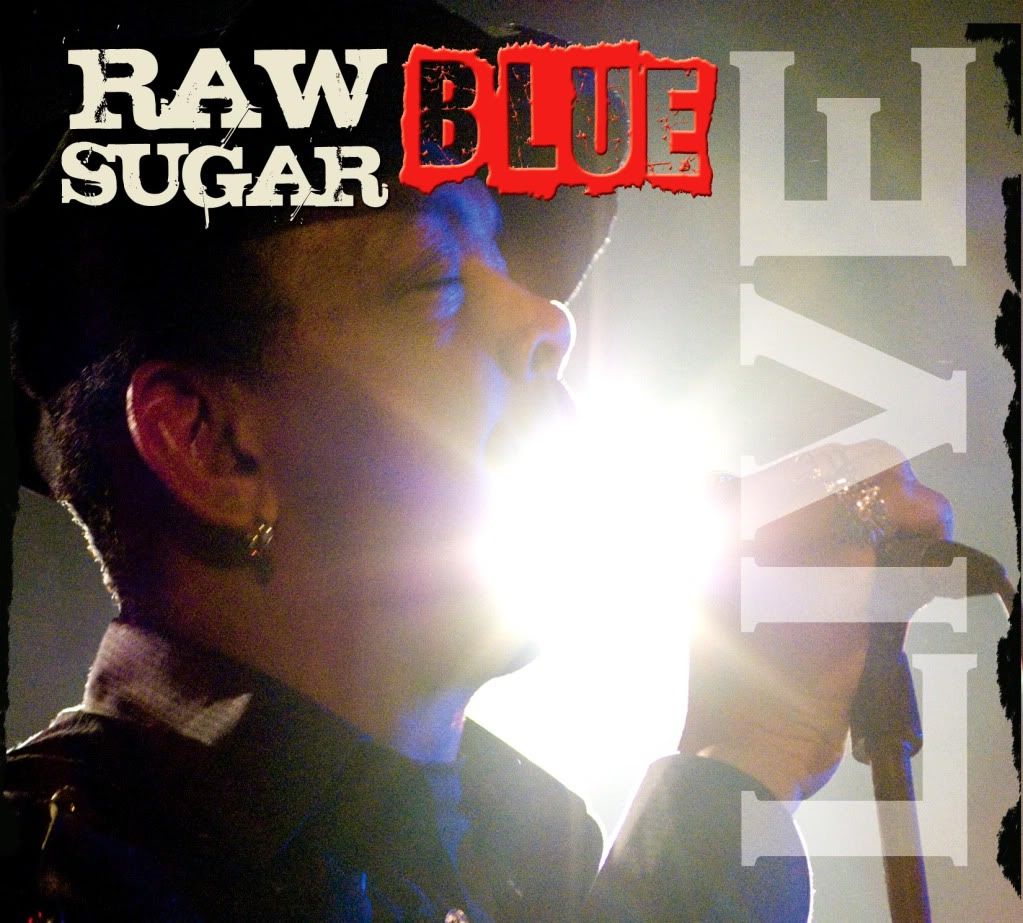 Harvested like the sweet sap from the cane fields Raw Sugar serves up a double dose of
Sugar Blue
on a 2-CD set, roughly two hours of music the excitement of a live recording with a "you are there" feel throughout.
Recorded during their 2011 US Tour RAW SUGAR captures Sugar Blue & band scaling the heights, stretching the boundaries of the genre and showcasing virtuoso power and passion.
The band delivers eclectic live renditions from their previous studio releases "Code Blue" and "Threshold" as well as some hot revamps with a combination of technique, style, and soulfulness.
The ensemble work is stunning throughout the disc, featuring stellar performances by a seasoned rhythm section featuring Rico McFarland on guitar (Albert King, Lucky Peterson); James Knowles on drums (Tyrone Davis, R. Kelly), Ilaria Lantieri on bass (co-writer on most originals), Damiano Della Torre on keyboards, (Terence Trent D'Arby, Miriam Makeba), the very same musicians that lit the fires under Code Blue and Threshold: at the heart of the inferno, is Sugar Blue singing and blowing like a firestorm.
Red Hot Mama
, a fiery original opens the show wailing like a banshee, Bluesman rocks like a ship in a maelstrom with a power hook, while the mellow Cotton Tree is a jazzy homage to harp great James Cotton.
Cover tunes include an electrifying reworking of Junior Wells' masterpiece Messin' With The Kid and Hoochie Coochie Man a nod to Sugar Blue's mentor Willie Dixon.
At the climax of the performance a real crowd pleaser: an extended jamming version of Miss You, the breakout tune from The Rolling Stones' Some Girls album that is defined by Sugar Blue's unmistakable harmonica riff at the heart of the song.
Also included is the traditional chain gang song "Another Man Done Gone": a gem and all time fan favorite solo performance whose previous live version at Montreux Jazz Festival garnered a Grammy for Sugar Blue.
"I love the energy of this band, I love performing on stage" says Sugar Blue whose career started in the Greenwich Village - "and I think this live project will make you feel like we do".
Sugar Blue is known as the Jimi Hendrix and Charlie Parker of the harmonica for his astonishing technical mastery. He found his distinctive stage name amongst some discarded 78s in a dumpster bin. "I picked one up," he remembers, "and it said Sugar Blues by Sidney Bechet. And I went:"That's it!"
RAW SUGAR is the naked power of a band on fire, so push the tables and chairs back, make some dancing room and crank it baby!!
Email: publicity@beeblemusic.com