When it comes to a distinct southern sound, and a futuristic touch, look no further than Hype Cuz and his new song titled Import Tune. In the beginning of the track we're greeted with the cymbals, panned out hi hats and mind blowing melodies. Hype Cuz has a sound like no other, and his flow over the beat is grand and stands out above many. As Hype Cuz gives you his all on Import Tune, you'll always hear the Look At 'Em!!! stamped all over the track.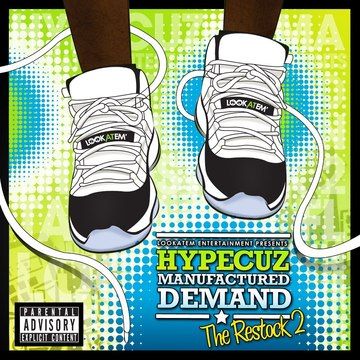 Born in Jackson, Tennessee but raised in Tampa, Florida Hype Cuz continues to attract a lot of attention through his clever wordplay and explosive performances. He is laid back with a southern delivery that everyone needs to get used to. After the release of Manufactured Demand, he brings you the follow up album that does more than just compliment, but it reinvents the term FRESH!! Manufactured Demand: The Restock 2 is ready for the streets and every Cadillac riding high. This album features the sounds of Klap Montana, Jus Henry, Official Reese, JRoc Jones, and more talented sounds.
From being involved in many showcases in the Bay Area to crushing competition everywhere he goes,
Hype Cuz
is a force to recon with. Not only is he an aspiring rapper, but he is an audio engineer as well, and in the near future we will see more production and mixing done by
Hype Cuz
and his partner Dante Bowry for Lookatem ENT.
When it comes to the sounds of
Import Tune
turn the volume up, and get induced with the southern sounds of
Hype Cuz
out of Tampa, Florida.
http://www.hypecuz.com/