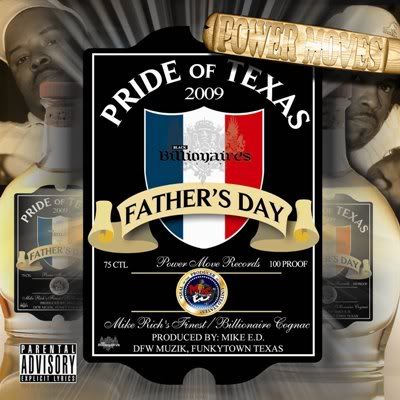 "She Fine" by Mr. Gin and C. Gutta featuring Crush [Power Move Records / DFW Muzik] has a nice head bopping beat and a solid hook. It's a jam that "young G's" will enjoy blasting as they cruise the streets looking for, um, let me clean this up and just say "babes." Gyrating their bodies to the music, "She Fine" is guaranteed to get the ladies in the club "low to the 'flo." Because of the lyrics and guttural female moans interspersed throughout the song, this one is rated "Parental Advisory Warning," but the track is radio friendly. That said, the song definitely has an adult theme to it:
"What it is, what it do Lil' mama, you looking good I like the way you flossing your body You keep it up"
"Out to dance, she get messy She show it off just for me Got a gutter chick that want to I love it cause she be"
"Hard at G's with it, little mama's showing out She on the stage, doing tricks, got players turned out Hey, what you waiting on, c'mon just roll with me From the way's she smiling, she with it, let's gone get it Who's got her feeling right, her fingers everywhere Now her friend rubbing, touching on my girl there If she was your girl, now she's leaving with me Her and home girl, my ole' lady, oohwee"
The song stays on course from beginning to end. It's a fresh cut, and I think we'll be hearing more from this musical combo.
- Review By Michele Wilson-Morris
----- 'Father's Day' is the newest release from Power Move Records and DFW Muzik. Father's Day captures the essence of the hip-hop culture with new creative songs as well as throwback classics.
Buy 'Father's Day' mp3 album on iTunes
DFW Muzik on MySpace http://www.myspace.com/dfwmuziklive -----