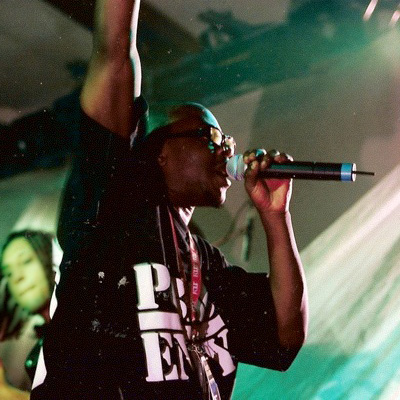 Website: http://www.credittothenation.co.uk

British Hip-Hop band, Credit To The Nation, are set for an eagerly awaited return this summer, with the release of a new single in August, and full length album to follow.

Formed by Matthew "Matty" Hanson, aka MC Fusion, the group made a commercial impact in the early nineties with a slew of political hits. Their breakthrough single, 'Call It What You Want', sampled the guitar riff used by Nirvana on 'Smells Like Teen Spirit'. Late legendary DJ, John Peel played it on his John Peel Session show on BBC Radio 1, which led to a record deal with One Little Indian, a label famed for its successes with Bjork & The Shamen.

Their highest selling single, 'Teenage Sensation' reached number 23 in the UK Singles Chart, and was backed by veteran DJ Mark Goodyear. The subsequent single 'Hear No Bullshit, See No Bullshit, Say No Bullshit' was followed by the release of their debut album 'Take Dis'.

Remarkably for a Hip-Hop group, all Credit To The Nation singles reached number 1 in the Melody Maker and NME independent label charts. This gathered the band a large indie following, which saw them tour with acts such as the Manic Street Preachers, and perform live at The Glastonbury NME stage ('94), Phoenix Festival ('94/95), and the Reading Festival Melody Maker Stage ('94).

The album, which is not just a return to form, but a reinvention of the signature sound, features up-and-coming singer/songwriter Nathan White and label mate Charly Vox. Not to mention collaborations with Chuck D (Public Enemy) and Sadat X (Brand Nubian), which reflects the respect Credit holds within the urban community and American artists.

The Slade Rooms in Wolverhampton, UK will host the bands first show in eight years on 15th May, along with dub trance heavyweights, Dreadzone. Credit are also confirmed to play 'Endorse it in Dorset' on 8th August.

Credit To The Nation
New Single/Album Coming Soon
Crossflow Recordings
http://www.credittothenation.co.uk

Connect with Credit To The Nation:
http://www.myspace.com/cttn
http://twitter.com/mattyfusion
http://www.facebook.com/pages/Credit-to-the-Nation/240251417233

Credit To The Nation - "RAGE"
Free download/mixtape track.
AUDIO: http://limelinx.com/files/cff7224b69e2145b66ecdf5a2a6025f4
VIDEO: http://www.youtube.com/watch?v=GEQGuFXoFsU