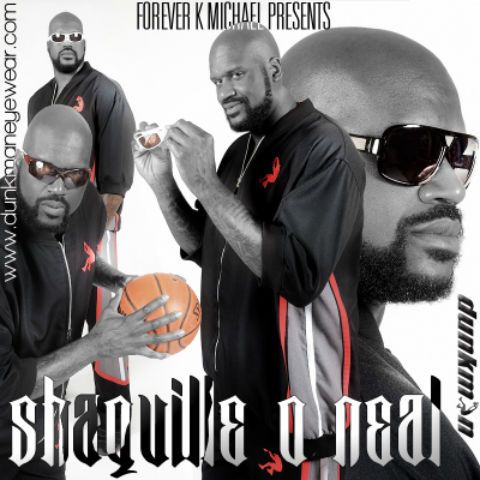 The
Forever K Michael Collection
, from designer K Michael, is now available internationally, having recently expanded into London, Germany, and Dubai.
Dunkman Eyewear
, a collaboration between Shaquille O'Neal and K Michael, has also expanded into these locations. K Michael has released a new video,
Orlando: Journey III
, to commemorate the brands' success.
When "Failure is not an option," success is the only possible outcome. Truer words were never spoken or lived than by K Michael, the multitalented, innovative, and stylepreneur New Yorker and creator of the Forever K Michael designer eyewear collection. With the hottest, most impeccable state of the art designer eyewear to hit the industry in recent years, 2010 saw the birth and near vertical rise in K Michael's success. A former A&R Executive with XRecords, K Michael merged his love for music and high fashion, which were second nature to the young entrepreneur. After partnering with the founders of the prestigious
NYS Collection
, he took on a more colossal challenge - one that stood exactly 7 feet and 1 inch tall. Shaquille O'Neal.
After just one meeting in December 2010 at The Four Seasons Hotel in New York, K Michael and Shaq, basketball's most gregarious personality, shook hands and committed to the Dunkman Eyewear brand, which would prove to be every bit as stunning and extraordinary as the man himself. As the Forever K Michael Collection continued its upward spiral of success like the music moguls turned fashion icons P. Diddy, 50 Cent, and Jennifer Lopez, Dunkman Eyewear began its ascent to stardom as well. But having a megastar as a client puts the ball in a completely different court. The next phase of the journey would take K Michael to Shaquille O'Neal's home in Orlando, to a strategy session with a crew of the most elite, influential, and powerful corporate names around the globe - Shaq's partners and endorsers.
Seated in a room that was illuminated by top executives from TNT, the NBA, Kraft, Icy Hot, Oreo, Judith Lieber, Power Balance, and many of the world's most recognizable brands, K Michael tossed his notes, picked up the microphone, and gave an awe-inspiring presentation. Confident in his products and abilities, he concluded the presentation and addressed Shaquille with conviction and said, "Nobody is going to work harder for you than me. Thank you." His genuineness, honesty, and humbleness impressed the crème de la crème of Fortune 500 companies and others, and they shook his hand, offering both their congratulations and good will. In the midst of the accolades, K Michael realized that something had just changed. He had legitimized himself as a world class businessman, and was being recognized by the others who were present that day as a tour de force as well. K Michael no longer had anything to prove. He was now sitting among peers.
Since that time, the Forever K Michael Collection has continued to expand, adding new sleek, timeless, and distinguished designs to its portfolio. The company has also positioned itself as a global competitor in the designer eyewear market, and is being enthusiastically embraced by retailers. Directors Omar Shaikh and Michael-Angelo Munez from
Shaikh Films
witnessed and captured many of K Michael's most memorable and influential moments on film. Shaikh commented, "I was honored to be able to document and be a part of this journey. Watching K Michael present the brand among the top names in the world with finesse, passion, and ease was inspiring. He touched the heart of the brand." And the heart of the Forever K Michael brand is truly one that is driven and ambitious, as K Michael intimates his core philosophy, "Never give up. Never give in. Keep pushing to do what you love. That's the journey; the K Michael journey. We've done what we were driven to do, and are proud of what we've accomplished."
MEDIA INQUIRIES/APPEARANCES:
Michele Wilson-Morris, Publicist
Forever K Michael Collection
Dunkman Eyewear (DMKM, LLC)
Email Michele