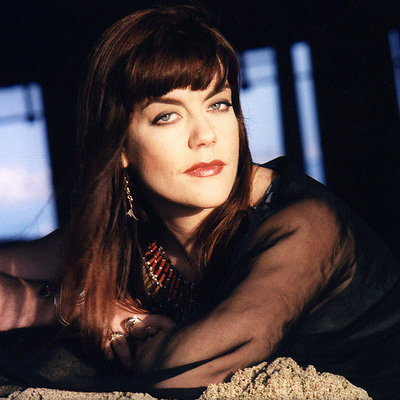 American recording artist, vocalist and musical ambassador for Project-Peace On Earth, Seay and her inspiring global song for peace "All Around The World" will be featured in the 2011 Peace Day Global telecast airing September 17-21st culminating on World Peace Day, September 21, 2011. PeaceDay.TV is presenting it's global simulcast airing events from around the globe celebrating the International Day of Peace & Sharing the Millennium Development Goals of sustainability for 2015. PeaceDay.TV's annual event will be presenting sustainable solutions, entertainment, music, festivals, celebrities, and films culminating on World Peace Day.

"All Around the World", Seay's uplifting and timely song celebrating those common ties that join us has been featured in several peace events. Seay stated, "I wrote this song as an invocation, for peace and world unity. For the video, it made sense to present images that celebrated those things that joined all people and the world's cultures into one. We are all human beings first, before the labels of race, religion and color." "All Around The World" was also included on Seay's seasonal album "A Winter Blessing" and was noted as a top album of the decade by Mainlypiano.com

Project-Peace On Earth, promoting a global peace initiative, is set to launch it's Musical Prayer for Peace simulcast from Bethlehem, Manger's Square, Palestine on 11.11.11 with Seay's song included. Executive Producer Steve Robertson said, "Seay is one of the great voices singing the music of the spheres, just listen to "All Around The World" and you will see". Michael Debbage and Mainly Piano.com, a leading reviewer in New Age and World Music stated ,"As the world faces significant economic and environmental worries, Seay counters our fears by bringing her message of hope, love, peace and joy courtesy of the ever optimistic composition "All Around The World". The song encapsulates the spirit found on "We Are The World" and "Do They Know It's Christmas?" resulting in a song that will elevate and lift your spirits high.

Seay - All Around The World, (The Single EP) and Seay - A Winter Blessing (CD) are available at digital destinations Itunes, Rhapsody, and CDBaby worldwide and distributed by BDC. For more information contact Angelica Arts & Entertainment/Tuscan Sun Music. Email: mgmt@angelica.org or 615.794.0485.

Seay Official Website: http://www.seayonline.com
PeaceDay.tv: http://www.peaceday.tv Project-Peace On Earth http://www.project-peaceonearth.org
Myspace: http://www.myspace.com/seaytuscansun
Facebook: http://www.facebook.com/musicofseay
Youtube: http://www.youtube.com/seayonline
Twitter: http://twitter.com/seay